X
Terugkerende klant
Ik ben een terugkerende klant
Uw account is aangemaakt
Uw account is succesvol aangemaakt.
U kunt nu gebruikmaken van diverse privileges om het online winkelen nog gemakkelijker te maken.
Indien u vragen heeft over deze online winkel, aarzel dan niet en neem contact met ons op.
Een bevestiging van uw registratie is naar uw e-mailadres gestuurd. Indien u deze niet binnen een uur ontvangt, neemt u dan contact met ons op.
Account uitloggen
U bent succesvol uitgelogd.
Uw huidige winkelwagen en eventuele producten hierin zullen weer beschikbaar zijn wanneer u opnieuw inlogt.
Atelier
Atelier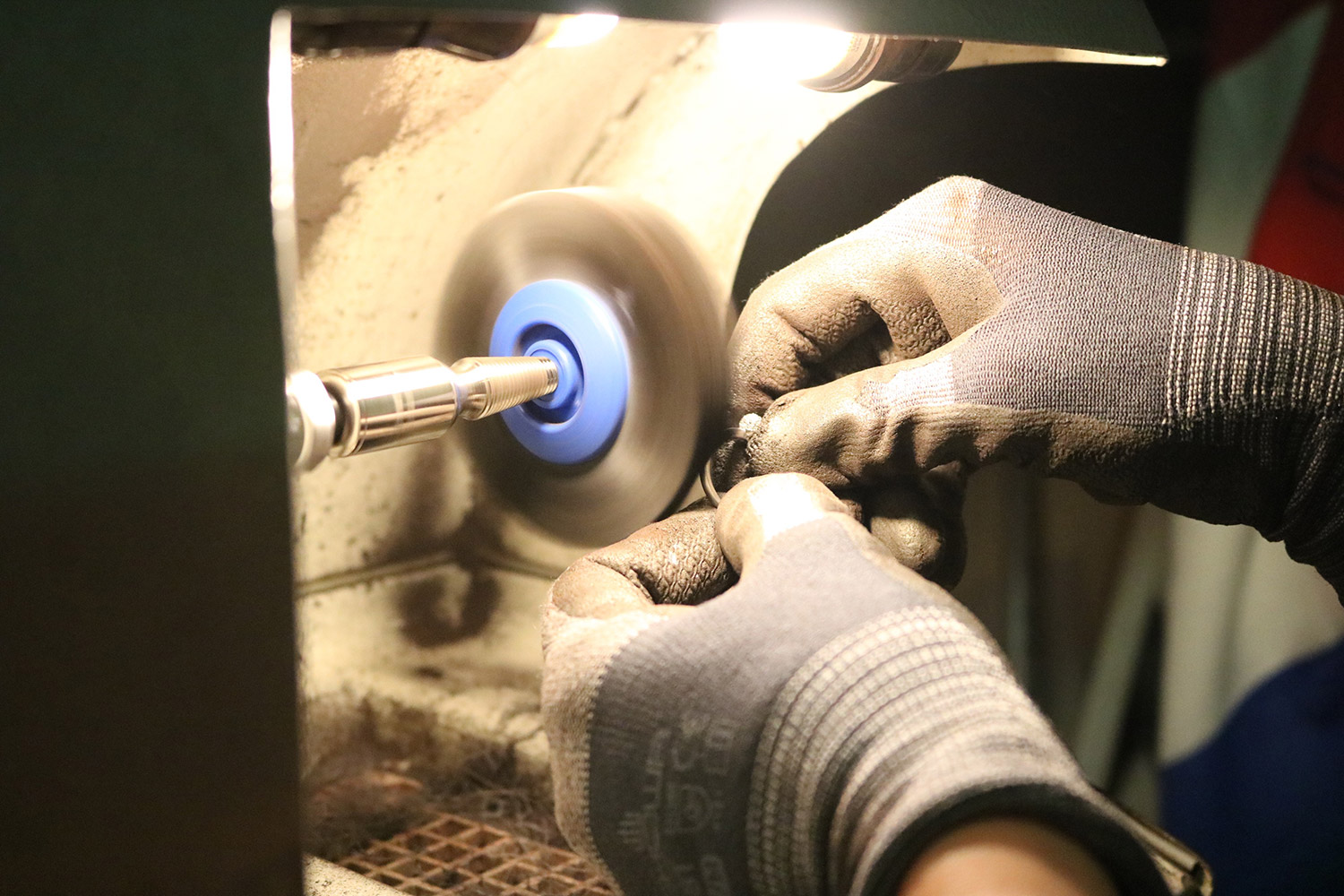 In een juwelierszaak zie je het tegenwoordig niet vaak meer, maar in onze winkel in Huizen hebben wij een eigen goudsmidse met een open atelier. Zij repareert alle gouden –en zilveren sieraden, en na de reparatie zijn de sieraden weer als nieuw. Voor ons is niks te gek, maar kwaliteit en service staan bij ons zeer hoog in het vaandel.

Ook is ons advies uw sieraden, vooral sieraden met briljant, het liefst 1 keer per jaar te laten controleren of de zettingen nog goed zijn. Het voorkomt hoge reparatie kosten en indien u wenst polijsten wij uw sieraad en dan ziet deze er weer schitterend uit. Wij ontwerpen ook sieraden, samen met onze goudsmidse onder het genot van een kopje koffie of thee, bespreekt u met haar uw wensen.

Veel, bijna alles, is mogelijk bij CaRé Juwelier! Van dierbare herinneringen (denk aan de ringen van opa en oma) maken wij een mooi nieuw sieraad. Wij repareren nooit iets zonder eerst een Prijsopgave te overleggen, u komt dus niet voor verrassingen te staan. Ook voor horloges reparaties kunt u bij ons terecht, onze horlogemaker repareert alle merken, en garantie horloge sturen wij op naar de officiële dealer.